The Best Gadgets for Good Health and Good Sleep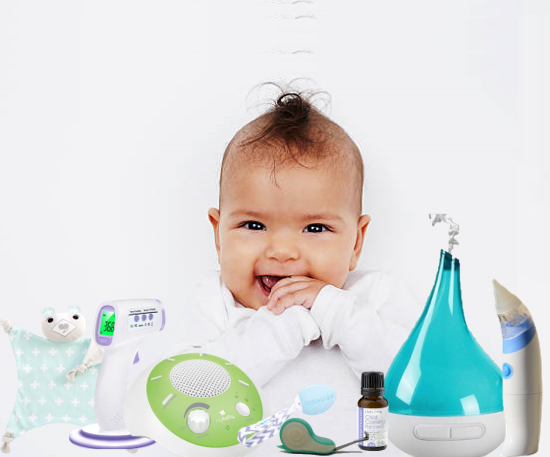 You will receive 8 amazing products:
1 x "Snotty 3 Ultimate" Nasal Aspirator - gently and quickly removes nasal mucus in seconds
1 x Ultrasonic Aroma Bloom Vaporiser - purify and humidify your atmosphere, bust the germs and breathe well
1 x 100% Organic Essential Oil, of your choice
1 x "Three Sheep" Sound Therapy - the perfect sounds for sleep
1 x Kippin Organic Cuddle Blankie - a relaxing bed time buddy
1 x The Teething Egg
1 x Digital Infared Non-contact Thermometer
1 x Nail Snail
Plus an exclusive 30 day Satisfaction Guarantee
Look at what you get....
1. The Snotty 3 Ultimate Nasal Aspirator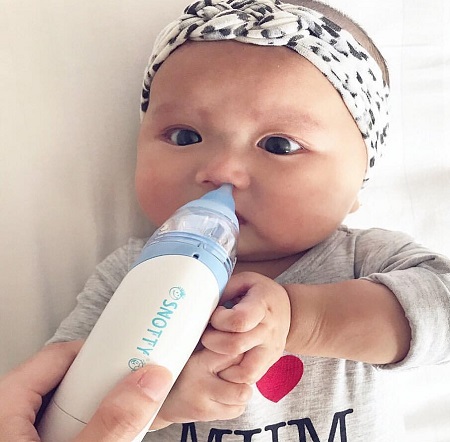 - Quickly, easily, and gently clear your child's nasal congestion and mucus IN SECONDS, allowing them to breathe, feed, sleep and feel better.
- Babies and young children can't blow their own noses - the Snotty 3 is so much more effective than the traditional manual bulb suckers.
- Battery powered, and provides CONSTANT, STEADY SUCTION - this is the key to its success.
- The new design is the quietest battery unit on the market and has a larger collection cup.
- Ergonomically designed to be used 1 handed, while your child is sitting up or lying down.
- Totally portable, just tuck it into your bag and take it with you wherever you go.
- Use multiple times each day, as required.
- No more sore, red noses from constant tissue use.
- Endorsed by the Australian Breastfeeding Association.

- Australian owned and TGA approved.
- Fully waterproof for easy cleaning
- Our Snotty range continually sells out at the Pregnancy and Baby Expos in Australia - because it works!
- Comes with a free refillable saline spray bottle - we'll send you the link for brilliant, home-made saline, after your purchase! Or you can fill it with breastmilk, to squirt and flush bub's nose.
2. The Aroma Bloom Cool Mist Vaporiser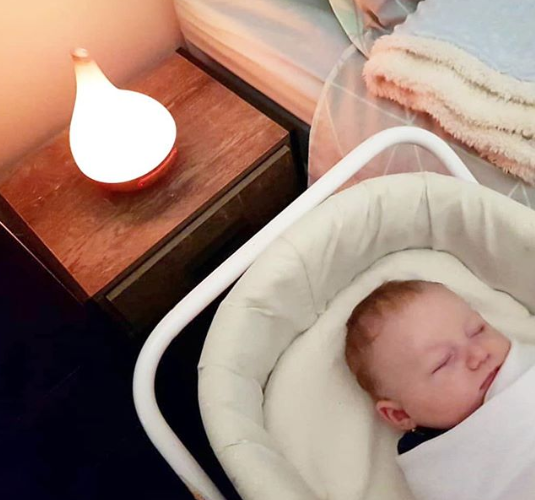 - The Aroma Bloom is a healthy and natural approach to wellbeing, which can relieve cold, flu, congestion, asthma, sinus, hayfever, eczema, dry skin and allergy symptoms.
- It offers a unique 5-in-1 functionality - diffuser, ionizer, humidifier, air purifier and night lamp!
- The unit and spinning water remain cool to touch, as there is no heat source.
- 'Cool mist' technology is recommended by health professionals, concerned that traditional 'heating' vapourisers (like the Vicks and Euky Bear units) can produce excess condensation and potentially cause mould spores to grow in the room and can be ingested into the lungs.
- Available in Lime, Fuchsia, Turquoise, Tangerine, Charcoal, Purple, Pearl Gold, Pearl White and Pearl Pale Pink. With a white base and a light reflecting the colour of the lid.
- Our Wood Base is a new colour design, with a pearl cream lid, but its the only Aroma Bloom with colour changing light option.
3.100% Organic Essential Oil
Choose 1 bottle from:
Everyday Essential Blends
Winter Rescue Remedy - 15ml - contains a simple, healing blend of organic Eucalyptus, Lavender and Tea Tree Oil. Ideal for young children, to promote restful sleep and respiratory health.
Child Calming Remedy - 15ml - contains a soothing, fresh blend of organic Sweet Orange, Lavender, Mandarin and Roman Chamomile. Ideal for young children, to promote a feeling of calm and assist restful sleep.
Sensitive Child - 15ml - contains a calming, nurturing blend of organic Sweet Orange, Lavender, Bergamot, Patchouli, Vetiver and Roman Chamomile. Ideal to support anxiety, behaviour, bedtime restlessness and night terrors. Vetiver is highly recommended by behavioural therapists to support children on the ASD spectrum.
Protection 15ml - Purifying blend of Sweet Orange, Clove Bud, Cinnamon Bark, Lemon, Rosemary, Eucalyptus Globulus. Protects against environmental and seasonal threats and can cleanse and purify the air. It contains organic oils which are known to eliminate harmful bacteria and viruses.
Snooze 15ml - Calming blend of Sweet Orange, Lavender, Geranium, Palmarosa, Bergamot, Cedarwood and Sandalwood. Organic support sleep, soothe and de-stress for children and adults.
Breathe - contains a calming and congestion-busting blend of Eucalyptus, Lemongrass, Rosemary, Orange, Myrtle and Cinnamon oils, perfect for respiratory health.
Relaxation - 10ml - contains a calming, peaceful blend of Cedarwood, Palmarosa, Lavender, Bergamot, Geranium and Chamomile Oils, ideal for sleeping.
Vitality - 10ml - contains an uplifting, zesty blend of Cinnamon Leaf, Lemongrass, Rosemary and Patchouli, designed to inspire.
Harmony - 10ml - contains a subtle, centred blend of Sweet Orange, Cedarwood, Bergamot and Geranium, which assists a feeling of ease, positivity and wellbeing.
Romance - 10ml - contains a relaxing, calming blend of Sweet Orange, Lavender, Patchouli, Ylang Ylang and Manderin. Sweet, musky and calm - your house will smell like a day spa!
Family Wellness Blends
Focus - 10ml - a fresh, zesty blend, containing Lemon, Rosemary, Geranium, Peppermint and Sage Dalmatian. Ideal for clear, focused train of thought, and to assist concentration. Ideal for using in the office, at work and while studying.
Immune Boost - 10ml - a highly anti-bacterial blend containing Eucalyptus, Peppermint, Tea Tree, Lemon and Laurel Leaf, to help cleanse and purify the immune system.
Positivity - 10ml - an uplifting blend of Lime, Mandarin, Ylang Ylang, non-phototoxic Bergamot and Spearmint, to support clarity and positive outlook.
Sleep - 10ml - a calming blend of Mandarin, Lavender, Sweet Orange, Geranium and Ylang Ylang to assist with insomnia, restlessness and support calmer bedtimes and deep sleep habits.
Stress - 10ml - a soothing blend of Sweet Orange, Lavender, Mandarin, Ylang Ylang, Patchouli and non-phototoxic Bergamot, which may ease distress and anxiousness.
Single Pure Oils
Geranium - 15ml - a floral and sweet aroma, which relieves tension, reduces inflammation and encourages a feeling of calm.
Lavender Oil - 15ml - a soothing, comforting oil, promoting calm and restful sleep and eczema relief, high in antioxidant properties.
Lemon Oil - 15ml - a fresh, zesty oil, aids in cough relief, cleaning toxins from the body, and stimulating lymph drainage.
Lemongrass - 15ml - a fresh, citrus based oil, with antioxidant and antiseptic properties. Kills airborne bacteria and soothes muscle aches.
Orange - 15ml - a light, refreshing citrus based oil to boost your child's mood and immune system. Provides relief from inflammation and relaxes muscles. Highly antiseptic.
Peppermint Oil - 15ml - aids in physical and mental concentration. Soothes respiratory distress and headaches.
Clove Bud - 12ml - a warm, woody, spicy oil with powerful antioxidant and antiseptic qualities. Supports immune and respiratory health. Combine with orange oil to help ease coughs and colds.
Safety Information - Essential Oils
Essential oils are a natural, yet powerful substance.
Not recommended for use with babies under 3 months.
Essential oils should never be ingested.
If swallowed, do NOT induce vomiting and contact the Poisons Information Centre on 13 11 26.
Keep essential oils out of the reach of children. Store below 30 degrees and out of direct sunlight.
Discontinue use if sensitivity occurs.
Health benefits are based on traditional aromatherapy and do not replace professional medical advice.
Consult your health care professional for advice on appropriate use and dosage of essential oils.
4. Three Sheep Sound Therapy
- This "Mum-approved" product will help your child drift to sleep, and stay asleep without interruption.
- Comes with 8 soothing sounds with auto-off timer, or constant sound - Heartbeat, White Noise, Thunder, Ocean, Summer Night, River Brook, Shushing, Birds
- Volume control: whisper quiet through to strong and powerful. Adjust as needed. No more disturbed sleep from loud noises!
- Easy to use, and simple buttons to press.
- Sleep advisers around the world endorse the use of 'white noise' style machines as a calming, consistent sleep inducer. And millions of parents agree. 'White noise' is any kind of constant, low frequency sound. Your new baby is quite used to noise because the in utero environment is quite loud, with heartbeat, fluid, your voice and even the TV sound filtering through. In fact, complete silence can be more confusing to a newborn than background noise.
- One of the greatest benefits of white noise machines is that they help babies fall back to sleep if they wake up. This means their nap times will last longer and they will be less likely to fully wake in the night. The consistent use of a familiar sound also acts as a 'cue' that sleep time has arrived.
5. Kippins Organic Cuddle Blankie
- Each Kippin Organic Cuddle Blankie has been designed with a simple, graphic print - a high contrast pattern that babies love! No two Kippins are exactly alike!
- Gentle on skin and planet friendly, made from the softest 100% organic cotton and hand printed using organic ink.
- Machine washable/tumble dry and safety tested in Australia to use from birth.
- Ethically produced - certified by Global Organic Textiles Standard (GOTS)
- Each Kippins' arms and legs can be tied and looped through a dummy, so the dummy doesn't get 'lost' in the night.
- A great source of sensory comfort to little ones - especially when teething.
- We recommend washing your Kippin prior to use, and even letting the Kippin 'sleep' with Mum and Dad for a night or 2, to get that familiar smell that little ones find so comforting. Babies and toddlers come to love the distinct smell of their Kippin buddy
- It's a good idea to buy 2 of your favourite Kippin design, in case one accidently gets lost or dirty.
- Kippins are Australia's most popular organic cuddle blankie, designed and owned by a Brisbane based family. They are now stocked in over 17 countries and regularly sell out in Australia.
6. The Teething Egg
- help soothe teething gums + assists lightweight sensory play
- ideal size and texture for tiny hands and mouths
- clips to baby's clothing to stay within reach and off dirty surfaces
- can be placed in the fridge
- made from FDA approved material - no BPA, no latex, no PVC
- giraffe toy for display only
7. Digital Infared Non-contact Thermometer
- Baby/child/adult infared, thermometer 'gun'
- Non-contact measurement: 5-15cm measuring range
- Accurate reading in 0.5 second
- 3 colour backlight to show safe temp (green), low temp (orange), high temp (red)
- wide detection range 0-100C Degrees - use to measure body temperature, ambient room temperature, milk, food, bath water and more
- medicine box for display only
8. Nail Snail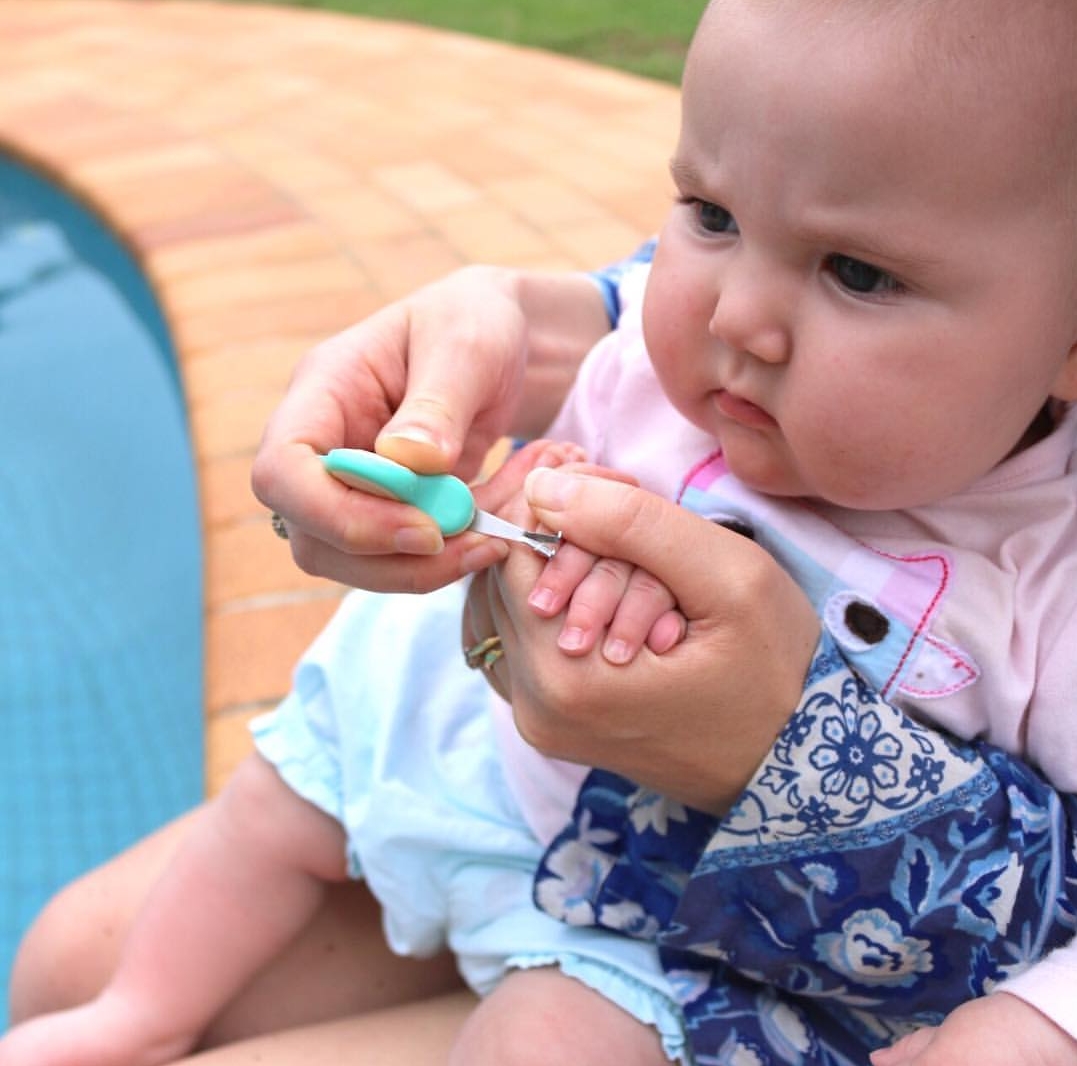 - a clever 3 in 1 gadget to clean, file and cut fingernails and toenails.
- no risk of cutting skin, thanks to the safety guard.
- an Aussie invention to solve the problem of nail cutting stress.
- suitable from birth to 10 years+
We love to support community projects.
$1 from your order helps us partner with Little Rockers Radio
____________________________________________________________________

Postage and Handling:
Your Premium Gadget Pack will be lodged with Australia Post or Sendle.com Couriers on the same business day (if ordered before 10am EST) or the next business day, GUARANTEED.
We offer free standard delivery for this order as it is over $150. Or Express Post is available for just $18.50, so you can start using these products tomorrow!
Special note to our beautiful customers in WA, NT and TAS and other regional centres- standard post can take more than 8 business days from Brisbane, so we urge you to consider Express Post options, to ensure speedy delivery of your parcel.
Local pickup from Woolloongabba - please text 0403 818440 to arrange your collection.
Our Business - Your Confidence:
Customers trust their purchase from us.
We have sold 100s of these practical gadgets and we value each every sale, by offering outstanding customer service, fast dispatch, and a truly brilliant product.
We use these products with our own family, so we understand the importance of safe and effective devices.
Disclaimer: We are not doctors or healthcare professionals or aromatherapists. Our products are offered for sale with general use guidelines provided by the manufacturer. Should any sensitivity to our products occur, please discontinue use. Our products are not intended to diagnose, treat, and/or take the place of medical treatment prescribed by a doctor or medical professional.
snottynoses.com.au is a proud member of the AusMumpreneur Network
Availability:
IN STOCK - Free standard delivery for orders over $199. Express Post: $22 Free local pick up in Brisbane.