A Lost Child is Every Parent's Worst Nightmare
Keep Safe with "My Buddy Tag"
Only $49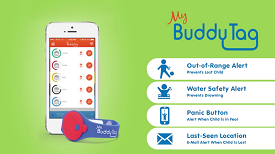 The "My Buddy Tag" system is a simple, blue-tooth based watch style band that is low cost and easy to use and is compatible with your smart phone.
It features:
- Out of Range Alert (prevents a lost child when at the shops, park, zoo or activity centre)
- Water Safety Alert (helps prevent accidental drowning)
- Panic Button (alerts parent when child is fearful)
- Last Seen Location (email alert when child is lost)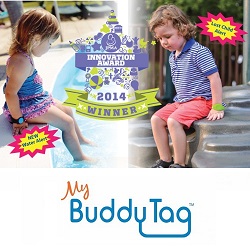 In 2016, we are so fortunate to be able to use technological innovations to help make life safer and easier for our family.
In the past, parents were so fearful of losing their child when out and about.
In addition, the fear of accidental drowning in the family pool required expensive investments in pool alert gadgets.
But now their is "My Buddy Tag" - your affordable and effective partner in child safety - a watch style silicon wristband.
Simply download the free IOS or Android App. There is no monthly service fee as it uses Bluetooth technology.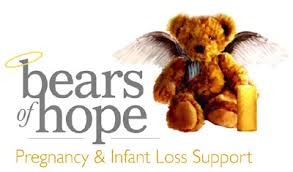 We love to give back to the community.
$1 from each order will be donated at the end of the month. Thank you x
____________________________________________________________________
How does the water safety feature work?
When the Buddy Tag wristband is submerges in 30 cm of water, the signal becomes weakened.
When the Buddy Tag phone app senses the weakened signal, it sounds the alarm.
Which phones does the Buddy Tag app work with?
My Buddy Tag and the free app are compatible with the
- iPhone 4S, 5, 5C, 6 and 6Plus
- Samsung Galaxy S3, S4, S5, S6, Note2, Note3, Note4 or newer
- 4th generation iPad, iPad Air, iPad Air2, iPad Mini, and 5th generation iPod Touch.
How do I set up My Buddy Tag?
It's so simple.
1. Press the button on the wristband to turn it on. 2. Launch the app on your phone. 3. Your Buddy Tag will show up on the free app, so just connect it.
See the video below to watch a demonstration.
Can I connect more than 1 Buddy Tag?
Yes, if you've got a few children who are wearing a Buddy Tag wristband, you can connect as many as you need.
You can also customize the name of each tag, so you will know who is wearing which band.
Can I Share Buddy Tag with Others?
Certainly. To lend your Buddy Tag to a friend, first disconnect that specific Buddy Tag from your phone app.
Now your friend can put the Buddy Tag on their own child and connect to it with the Buddy Tag app on their own phone.
What is the Range of Detection on the Buddy Tag?
The range varies depending on your environment.
In an open field or a big open indoor space such as a shopping centre, playground or amusement park BuddyTag should work around 24 to 37 meters.
But if you are inside a house with many walls, the distance is reduced to about 12 meters.

snottynoses.com.au is a proud member of the AusMumpreneur Network
Power and Requirements
- Battery powered. Use with 3 AAA batteries (due to freight regulations, the batteries cannot be included)
- 3 month manufacturer's warranty

Postage and Handling
Your "My Buddy Tag" will be lodged with Australia Post or Sendle.com Couriers on the same business day (if ordered before 12pm), or by the next business day, GUARANTEED.
Please tick "Authority to Leave" in the checkout instructions, otherwise the courier may leave a calling card for re-delivery.
Standard delivery $7.50 Express Post $10. Free shipping for orders over $150.
Note to our beautiful customers in WA, NT, Tas and other remote areas. Standard shipping from Brisbane can take up to 6 working days, so we urge you to consider Express Post options.
Same day local pick up from Brisbane.
Our Business- Your Confidence
Customers trust their purchase from us.
We value each and every sale, by offering outstanding customer service, fast dispatch, and a truly brilliant product.
Availability:
IN STOCK: Standard Delivery $7.50 Express Post $10 Free delivery for orders over $150. Free local pick up in Brisbane