1 Million Children Returning To Daycare in January
Australian Institute of Health and Wellness estimates nearly 1 million children aged 0–5 will return to some form of child care in January. Parents know head colds and runny noses will soon follow.
Despite increased hygiene and cleaning in day care centres and preschools due to COVID-19, babies and young children get between 6-10 colds each year, as their immune system develops.
Bupa Healthlink report the most common viruses that cause a runny nose in children are Rhinovirus, Influenza and Slapped Cheek.
During her years in the classroom, Early Childhood Educator and Snotty Noses Director Laura Klein has dealt with her fair share of runny noses. After having her own 3 children, she realised there was no easy and effective way to deal with a runny nose, as young children cannot blow their own nose.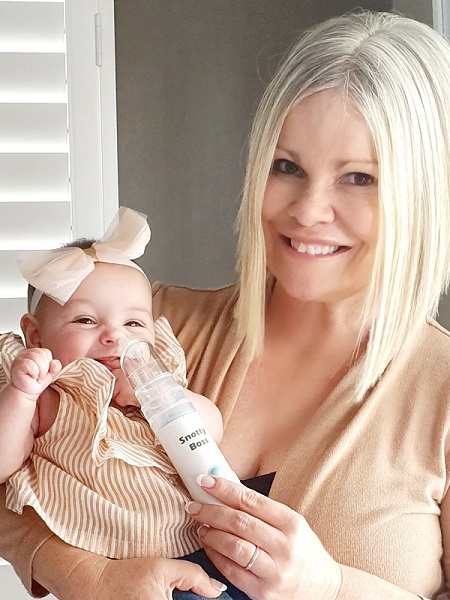 That prompted Laura to research and develop the most effective battery powered "snot sucker" on the Australian market. Since gaining TGA registration in March 2020, "Snotty Boss" has become the go-to solution for safe, easy and effective snot removal.
"Runny noses are not the glamorous or cute side of parenting, but every parent knows how stressful and tiring it can be when dealing with a sick child. Our invention relieves the symptoms of a runny nose in a few seconds. It's safe, fast and effective. And the testimonials on our website prove that it's a life saver for families."
Parents are so happy to pay for a premium, safety tested product that really works. What price do you put on your child's health and comfort? Snotty Boss helps your little one breathe, feed and sleep better, in around 10 seconds.
Snotty Boss is available on the website and is now stocked in pharmacies all around Australia. Click here for stockist list.