10 Tips For Visiting A Newborn In Hospital | Snotty Noses Australia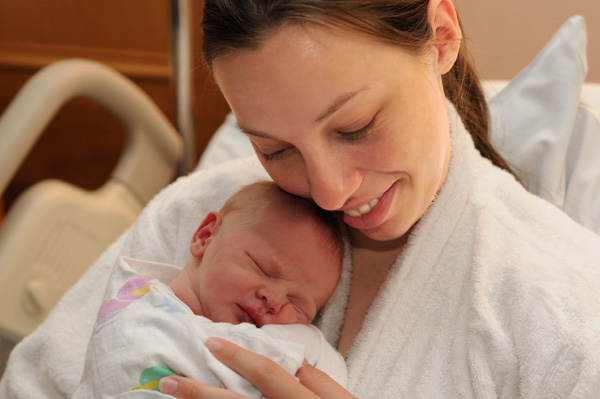 Things you need to consider when visiting a newborn baby
A new baby arrives and suddenly the world is a cuter place! The birth of a baby is an overwhelming and magical experience for a new Mum and Dad. Of course, friends and family are so excited, and often it's a stampede to the hospital room to get a glimpse of that precious new life.
But before you rush in to visit the new baby...
Here are some tips for when a friend or family member has a baby, and is facing those 1st few days in hospital
1. Be Patient
It's been a pretty full on 24 hours! There's a reason they call it 'labour'. Why not send a quick text or Facebook message to see if or when the Mum might be up for visitors. And sometimes, it might be best to wait until everyone arrives home, so both Mum, Dad and baby are feeling more relaxed and in control. Don't take it personally if the new Mum asks to wait a week or so.
2. Go With The Flow
If it does suit to come to the hospital meet up, be flexible about the time and duration of your visit. Double check the time of the visit a few hours before, as no new Mum wants to be woken up by unexpected visitors. Mum's main focus is on the health and sleep of herself and bub. Short and sweet visit might be best.
3. Your Own Health and Hygiene
If you are sick, or are recovering from illness, play it safe and stay away until you've been well for at least five days. Ditto if your kids have been sick, especially any gastro related illness. If you are fit and well and ready to visit, wash and sanitise your hands at the hospital basin before entering the room.
Avoid perfumes or aftershaves too – these can be overpowering for new Mums and can even trigger an allergic reaction in babies.
On a serious note, consider when your last Whooping Cough vaccination occurred. A booster shot is recommended every 10 year for adults (who may not have been immunised since childhood). The incidence of Whooping Cough is on the rise in many Australian communities and is life-threatening for newborns. Consider getting a booster shot a few weeks before the baby is born.
4. Leave Your Own Kids At Home
Following on from Tip 3, see if you can leave your kids at home. Although they'll be curious about the new baby, they can add a dimension of unpredictability to the scene, not to mention potentially bringing unwanted germs into the room! Consider the new Mum's need for calm and hygiene and enjoy the visit on your own.
5. Remember the Dads!
If the new Mum has a partner present, make a real effort to talk to them and ask them how they're feeling. Post-natal depression affects partners as well as Mums, and it's important to acknowledge their feelings, fears, hopes and anxieties, and let them talk about their special experience.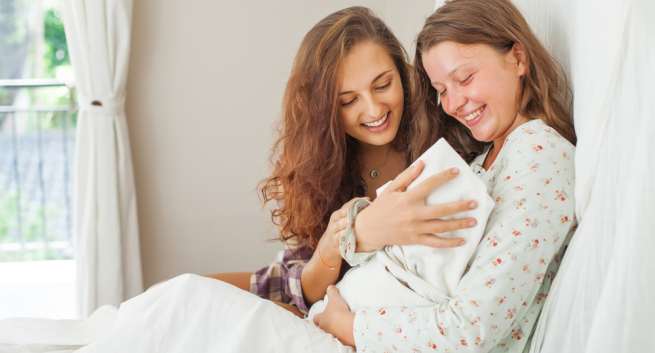 6. The Perfect Gift
Remember, anything you give Mum and baby at the hospital has to be transported home. Perhaps it's best to bring something small and practical (hello favourite chocolate or wine!!) and drop off a larger sized gift in a few weeks (or before hand at the baby shower). Remember, snottynoses.com.au for the perfect, practical baby shower gift!!
Although traditional, flowers are big and bulky (and will eventually die). Their perfume can also be irritating for both Mum and bub, so perhaps consider a non-floral token gift.
If you do visit at home (or prior to the birth) consider dropping off some frozen meals. A new and time-poor mum will be eternally grateful!
7. Pause the Camera, and Hold the Facebook and Instagram Posts
The new Mum has just had her world turned upside-down – plus she is either exhausted from labour, or in a dull throbbing pain after being stitched up. Although you might want to get a cute pic and share the excitement of the new arrival on Facebook or Instagram, ask before snapping and sharing.
There was a recent story where the name of the new baby was shared on a friend's Facebook page before the parents had even had time to post it themselves. Be mindful.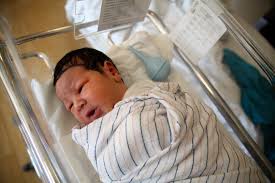 8. Cuddles Might Be Off Limits
The new Mum has just experienced a massive physical transformation, whether vaginal or C-section birth. Her milk may be coming in, so her breasts may be swollen and sore. No need to go in hard and fast with the cuddles.
Same applies to bub. Sometimes it's best to admire from a distance. Don't ask to hold the baby, as a new Mum's instinct is to protect their baby and they may not feel comfortable handing bub around. Wait for the offer to hold.
9. A Million Words of Advice
As well-intentioned as giving advice can be, the sheer volume on offer can be overwhelming for a new Mum. Let her seek out any information she needs, and let her discover all the joys of motherhood herself. Make positive observations, ask questions, but – unless she asks for advice – let mum take this opportunity to grow with her child.
10. Be Helpful
Whilst you are there, can you clear away any cups or plates? Wander down to the linen press and collect some new cloths, sheets or towels? Give Mum a footrub? Let her have a shower, while you sit and watch over the baby. Let her go for a walk in the fresh air or garden, whilst you keep an eye on bub? Make her a cup of tea.
--------------------------------
I hope these tips will smooth the way for a beautiful hospital visit for you and the proud new parents. Enjoy the moment and remember the wonder of nature, when a precious new soul arrives on this Earth.
Dedicated to my lovely sister and brother in law Angie and Deon, who are ready to welcome their 1st baby xx