Aldi Nasal Aspirator - A Review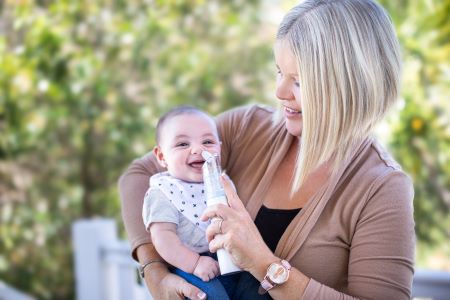 A lot of customers alerted us to the cheap nasal aspirator available as an Aldi special this week. While it's great to see Aldi promoting the idea of nasal aspiration for babies and toddlers, we are concerned over the cleaning of the device, and how long it will last.
Like anything in life, you get what you pay for, and whilst the suction is reasonably strong on the Aldi Aspirator, it's not as strong as our aspirators, and the cleaning process is difficult and not thorough.
It was impossible to remove the lower section of the collection cup, unless I used a knife. And the handheld part of the unit is not waterproof, so cannot be rinsed or cleaned at all. This could mean harmful bacteria will grow in the internal mechanism of the machine, and the motor cog may stick, rendering the machine dirty and useless.
Our aspirators can be fully flushed for thorough cleaning, and that is why they last for years and years, with correct and diligent cleaning. Here is my video review. We hope you find it helpful, and that you will choose our range of premium nasal aspirators to help your little ones breathe, feed and sleep better, when congested.
Our brand new Snotty has landed! Snotty Boss Aspirator is currently walking our the door, it's a hit. Check it out here....
Laura and the team, Brisbane