Omicron and Babies - Relieving a Runny Nose Safely and Effectively
Omicron cases in Australia are rising quickly. There is a lot of uncertainty and concern as thousands of young children test positive.
Luckily babies and young children are only experiencing mild symptoms – one of which is a runny nose.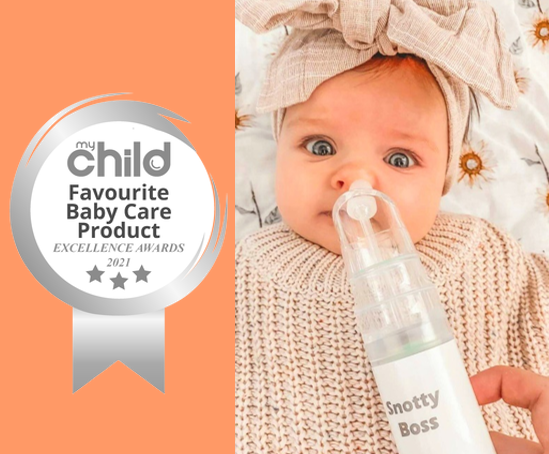 In the last week, we've seen a 60% increase in demand for Snotty Boss - the leading motorised nasal aspirator in Australia and rated No. 1 on Mum's Grapevine.
Strong, effective, constant suction clears a little nose in 10 seconds - helping children breathe, feed and sleep better.
Snotty Boss removes the infection from the body at the direct nasal source, minimising the risk of secondary ear, adenoid or respiratory illness.
Children will feel clearer and more comfortable once their nose is suctioned.
Safe. Effective.
Easy. Fast.
Washable. Portable.
Reusable. Drug-Free Relief.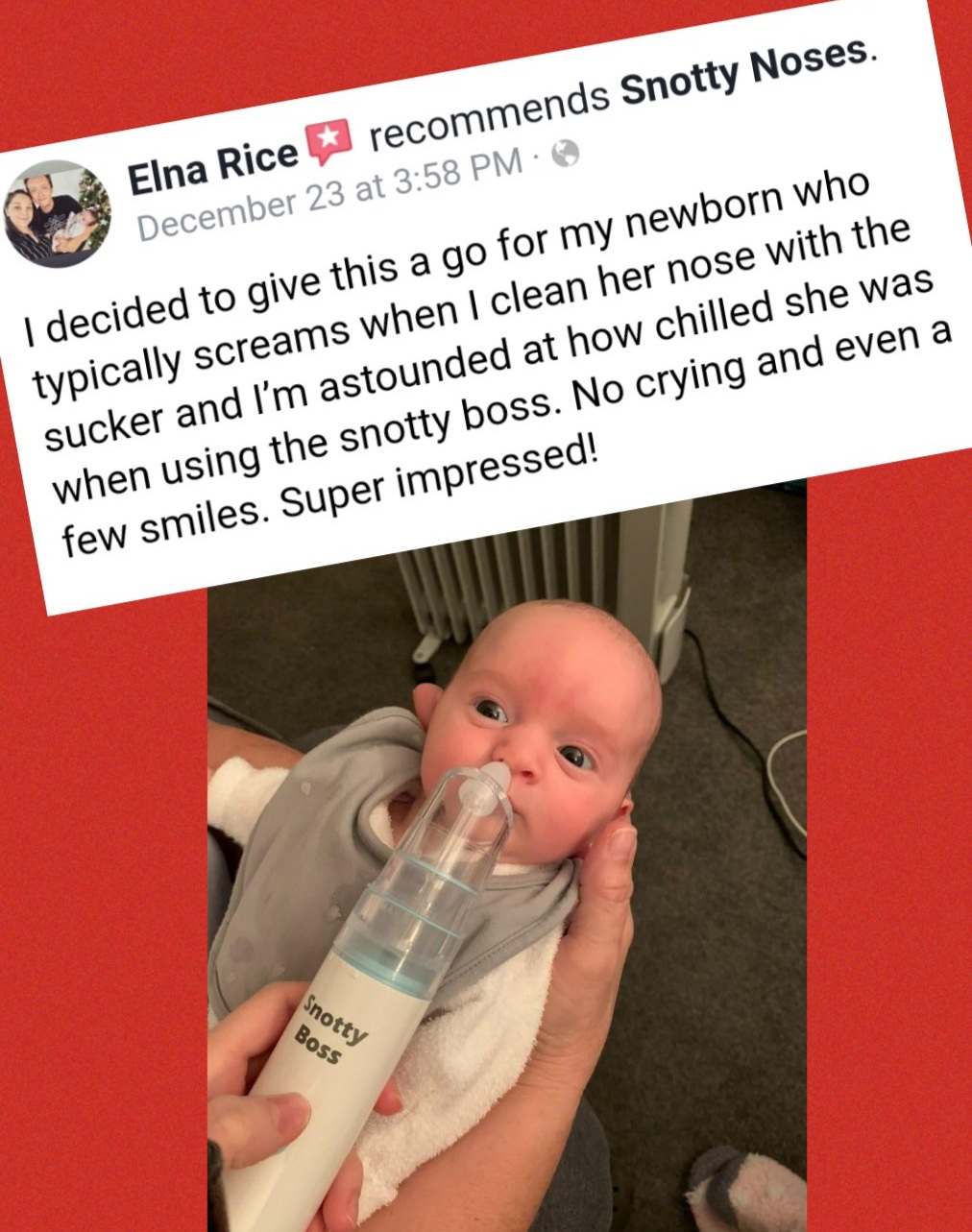 Snotty Boss is an award winning complete kit with saline spray bottle, 3 handy nozzles and accessories included.
The strong constant motor is better and safer than manual squeeze suction bulbs, or parent suction tube aspirators.
Be prepared and have Snotty Boss Nasal Aspirator ready to go at the 1st sign of a runny nose.
How to prevent the spread of COVID-19 at home.
While the current Omicron variant is proving to be very infectious, that doesn't mean that the whole household will come down with it. Implementing regular, habitual hygiene practices will go a long way toward minimising the spread in your home.
Follow these tips to help prevent the spread of Covid-19, including the Omicron variant, in your home:
Wash your hands often with soap and water.

Cough into your elbow.

Keep the room well ventilated.

Get plenty of rest and drink plenty of water.

Avoid sharing food or drinks between family members.

Regularly clean bench tops, door handles, phones, remote controls and any other frequently touched surfaces.

If anyone is unwell, give them the space and distance they need to rest and recover.
We can't control the Omicron spread, but we can help to take the stress out of a COVID infection by providing families with an effective home solution to manage symptoms.
We are thinking of all our health workers who are under extreme pressure during this unprecedented surge in Covid cases.
Disclaimer: We are not doctors or healthcare professionals. Information given is general only and products are offered with general use guidelines provided by the manufacturer. Should any sensitivity to our products occur, please discontinue use. Our products are not intended to diagnose, treat, and/or take the place of medical treatment prescribed by a doctor or medical professional.