Real Mums Recommend Snotty Boss, Real Babies Get Relief
Since launching our updated, premium, battery powered nasal aspirator in 2020, we have sold over 20,000 units of Snotty Boss. For a small team based in Brisbane, this is an incredible milestone. We are on track for 50,000 by the end of the year.
So many parents write reviews and tag us on social media. Let's be clear, they are not paid ads. They are not millionaire influencers. They are real Mums and Dads who love our product because it's helped them solve a real problem: congested children who can't blow their own nose.
Their baby, toddler or preschooler has a runny nose caused by a seasonal virus, bacterial infection, silent reflux, teething, allergies, sinus and more. But little ones can't blow their own nose.
Parents have felt stressed and helpless to see their precious baby sick and uncomfortable.
Then they find Snotty Boss, and the gentle, effective, constant battery powered suction and soft silicon nozzles remove the snot and clear the nose in 10 seconds.
Suddenly, their baby can breathe, feed, sleep and feel better. Their baby can recover quicker as the infection is expelled from the body.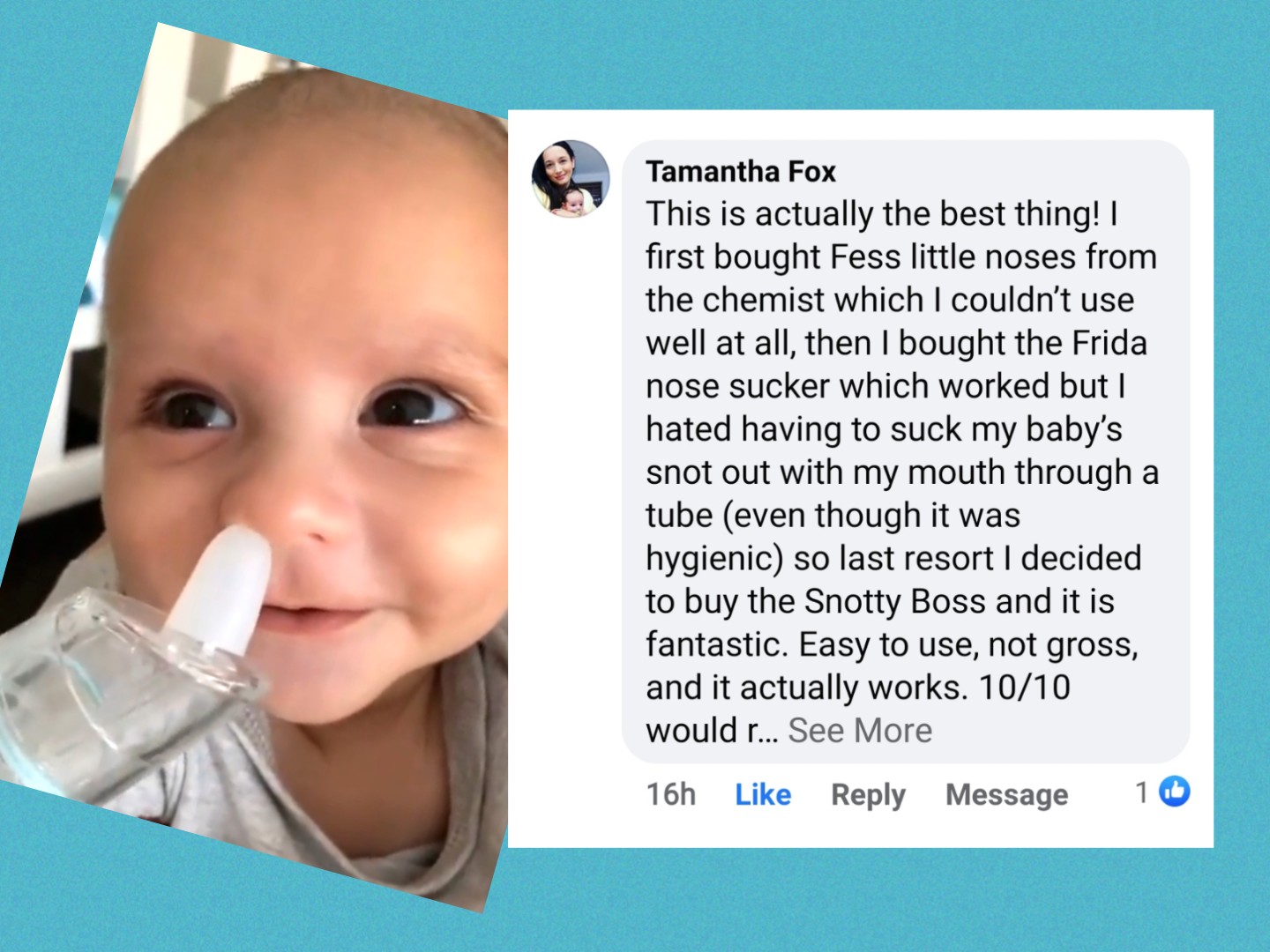 We are so proud to invented a life-saving medical device, registered and approved by TGA Australia. We have a full FAQ and Video User Guide, plus a dedicated support team in Brisbane.
Will you be our next success story?