Snotty Boss Wins Bounty Parents Gold Award
A Brisbane based business started by a Mum at her kitchen table has scooped the Gold Award at this year's Bounty Parents National Awards.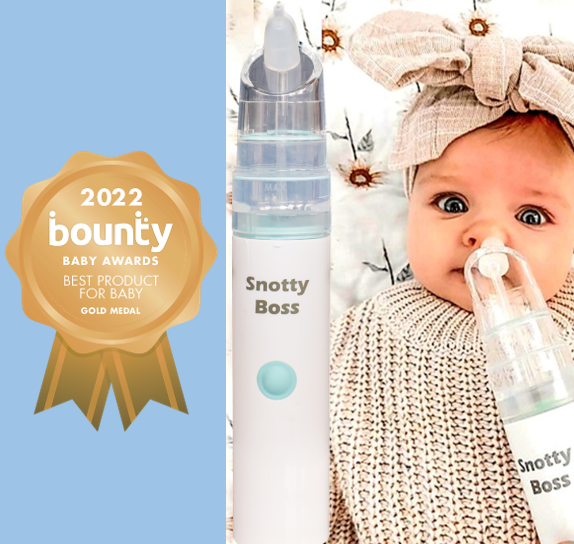 Snotty Noses Australia has won the top award in the "Best Baby Product" category for the Snotty Boss Nasal Aspirator, beating out some of the biggest corporate baby brands in the world, including Fess and Nose Frida.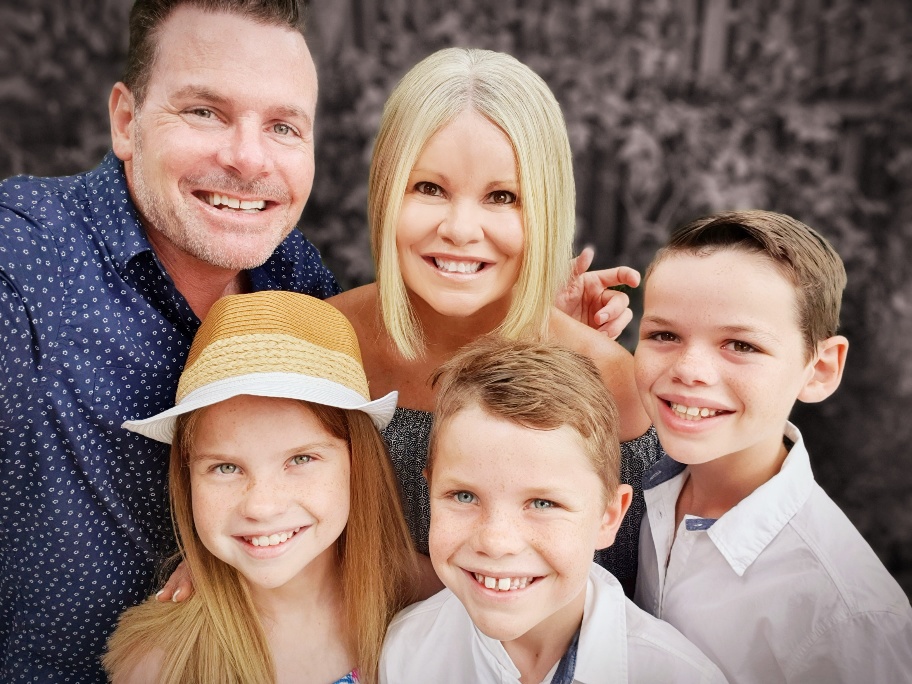 It's a long way from humble beginnings for Snotty Nose founder Laura Klein, who started the business in 2013 from her kitchen table with nothing more than a big idea and a determination to create great products.
As an early childhood teacher and a mother of 3, Laura understood the stress and concern parents feel when their child is sick with a blocked nose. Like them, she couldn't find a product on the market that cleared the nose effectively.
So she developed her own, in conjunction with doctors, lactation consultants and TGA guidelines.
Her award winning product is Snotty Boss – a unique motorised nasal aspirator kit for sick babies and children. The business now supplies to customers and stores all over the world.
"Our kit is a world first. It comes with everything a parent needs to deal with a blocked or runny nose in the comfort of their own home, any time of day or night. It certainly saves a trip to the emergency room for invasive medical-grade nasal suction," says Laura. The suction strength is strong and steady, and that's why Snotty Boss is more effective than manual aspirators that rely on squeezed air pressure or parent-controlled suction. The reviews and awards show the popularity of the product.
Snotty Boss is fully washable for easy cleaning, and totally portable. "It's probably the first thing parents put in the nappy bag", says Laura.
"It's a great honour to see our product win this category, and beat a lot of the big multi-national brands. Our product is created by real parents with a passion for solving everyday parenting pain points. We started small and have always listened to customer feedback, which allowed us to continually improve and grow".
Ms Klein and her Brisbane team have been supported and guided by TGA Australia, lactation consultants and paediatric specialists when designing Snotty Boss. Laura says, "The testing and regulation of our product is incredibly strict. But that gives parents the confidence to use our product, knowing it's a safe and effective method of congestion relief."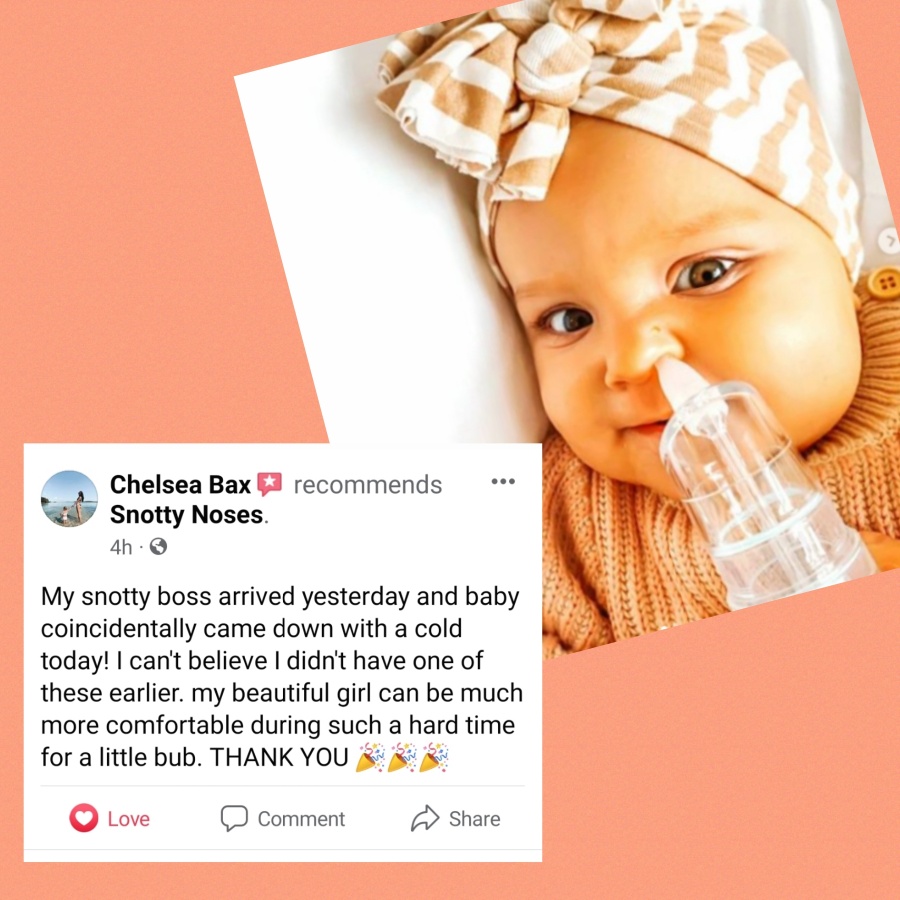 "From Day 1, the response to Snotty Boss has been incredible. We have a genuine connection with our customers, and in return they love our product and brand. We are making a difference and improving their parenting journey every day.
Business is tough at the moment, with rising production and shipping costs, so this award has given us a great boost".
The full list of Bounty Parents winners is available HERE
Snotty Boss Nasal Aspirator Kit comes with a 60 day satisfaction guarantee and a full 12 month factory warranty.
Snotty Boss has been featured in Mum's Grapevine, Mum Central, The Weekend Australian, Sydney Morning Herald, news.com.au and Daily Mail.
This product is gaining cult status in Australia and around the world as the best solution for runny and blocked noses.