Dilute our 100% Organic Essential Oils
in a 10ml Roller Bottle with Topical Applicator
Our Australian made essential oils are organic, premium quality, and as such, a small amount infuses the air beautifully. They are made with no chemical or synthetic properties, so you can be sure your family is breathing and absorbing natural, healthy, organic oils, all throughout the year.
Breathing and absorbing essential oils can support well-being and good health for your whole family, with improvements in allergy, sinus, congestion, asthma, eczema, snoring, dry skin, sleep patterns and much more.
Now you can dilute the essential oils in a 10ml roller bottle (empty).
Fill the bottle with fractionated, organic coconut oil, and 1-5 drops of your favourite essential oil, and rub on the soles of the feet, chest or wrist, for healthy oil absorption.
Please see dilution guide based on age below.
We recommend writing the dilution percentage and ingredients on the label of each bottle.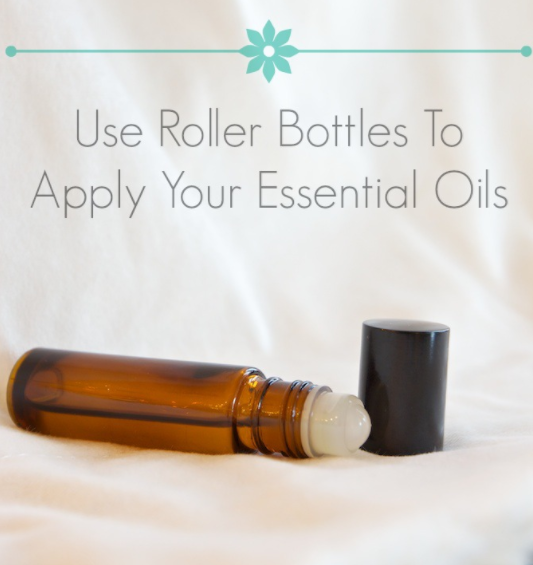 Did you know you get a free 10ml Roller Bottle with every Value Pack of 5 Organic Essential Oils?
Click here to get the deal now!
Frequently Asked Questions:
What Is an Essential Oil ?
An essential oil is a substance that is extracted from the flowers, leaves, stems, roots, bark or seeds of a plant. Essential oils have been used for wellness and health for 100s of years. It is the concentrated essence of the original medicinal plant, containing the molecular constructs of its therapeutic properties.
Pure Oil Blends are professionally crafted with high quality oils and offer a safe, natural way to support the body through many issues of imbalance and ill-health. They can also be created to enhance natural balance and compliment many areas of daily life. The end result is a concentrate combination of essential oils that smell divine and work wonders.
Why do I need to dilute the Essential Oil with fractionated coconut oil? Why can't I put the oil directly onto the skin?
Pure Essential Oil is a natural but powerful substance. Please do not apply undiluted Essential Oil directly to the skin, as it may cause a severe allergic reaction. We recommend a safe dilution measurement in fractionated coconut oil or other carrier oil of 1% for children under 2 years and 2% for children up to 7 years, and up to 5% for adults. See chart below: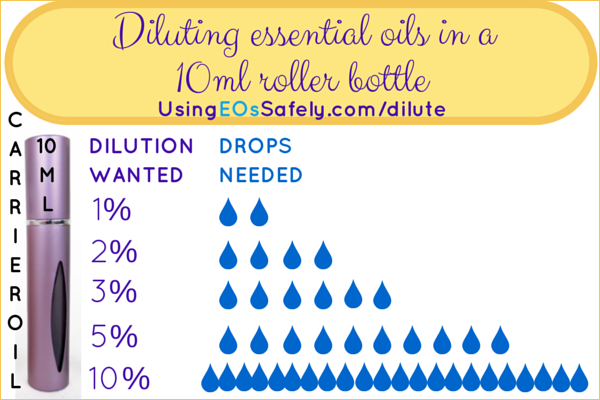 What is the difference between Essential Oil Essence/Fragrant Oil available for $2 from discount stores and your Organic 100% Essential Oil ?
Essential Oil Essence is available in discount stores for a few dollars - it is predominantly a chemical blend of synthetic essence, which smells like the plant, but is mixed with a lot of carrier oil.
Whilst the smell of these oils might last longer, there is little health benefit in diffusing/breathing this chemical mixture. Our 100% Organic Essential Oil is a high quality, natural substance with no carrier oil or synthetic properties. As such, there can be many health benefits by diffusing/breathing this oil.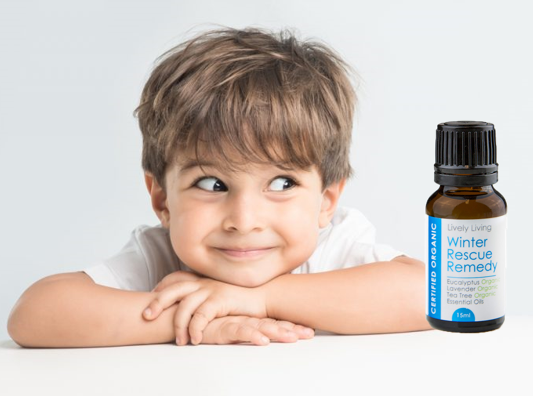 What are the safety issues relating to essential oils?
Essential oils are a natural, yet powerful substance.
They are not recommended for use with babies under 3 months: this is a general guideline and not meant to alarm parents. Our manufacturer recognises that a newborn's skin and respiratory/lymphatic systems are new, and as such sensitivities and allergies may not have been identified. Read more on our blog.
Essential oils should never be ingested. If swallowed, do NOT induce vomiting and contact the Poisons Information Centre on 13 11 26. Keep essential oils out of the reach of children. Store below 30 degrees and out of direct sunlight. Discontinue use if sensitivity occurs.
Health benefits are based on traditional aromatherapy and do not replace professional medical advice. Consult your health care professional for advice on appropriate use and dosage of essential oils.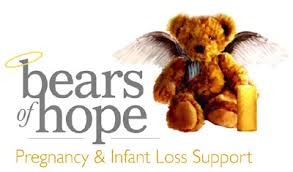 We love to give back to the community.
$1 from each order will be donated at the end of the month. Thank you x
____________________________________________________________________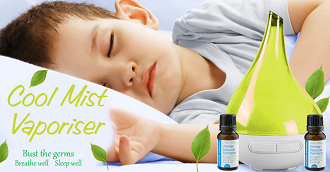 An Aroma Bloom Vaporiser and 2 Essential Oil Value Pack
Available here for $135
__________________________________________________
Postage and Handling
Your Essential Oil Roller Bottle will be lodged with Australia Post or Sendle.com Couriers on the same business day (if ordered before 12pm EST), or by the next business day, GUARANTEED
Standard delivery - $7.50 Express Post - $10. Free shipping for orders over $150
Note to our beautiful customers in WA, NT, TAS and remote areas of Australia - standard delivery from Brisbane can take more than 6 business days, therefore we urge you to consider Express Post options, to ensure speedy delivery of your parcel.
Same day, free pick up is available from Woolloongabba, Brisbane 4102.
Snotty Noses Specializes in Nasal Aspirators, Humidifiers and Vaporizers.

Our Business- Your Confidence
Customers trust their purchase from us. We value each and every sale, by offering outstanding customer service, fast dispatch, and a truly brilliant product.
You and your family will love our range of organic oils, and use them everyday! Read the testimonials on our page...
Is your baby or child struggling to breathe and sleep with a blocked or runny nose?
Discover our "Bundle 3" - A Cool-Mist Vaporiser + Essential Oil + Snotty 3 Nasal Aspirator
Just $185, with fast, free dispatch and delivery from Brisbane!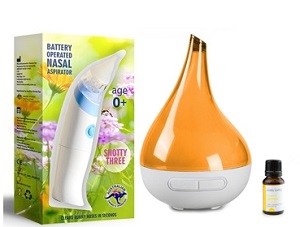 ________________________________________________________________

snottynoses.com.au is a proud member of the AusMumpreneur Network
Availability:
IN STOCK: Standard delivery $7.50 Express Post $10 Free shipping for orders over $150. Same day, free local pick up available in Brisbane.