Sleepy Head Balm is the perfect sleep aid for infants and kids
- Good sleep habits are essential for children's growth and development.
- An organic sleep balm for kids (50g) to support a calm, relaxing bedtime and sleep.
- Relaxes tired bodies and soothes busy minds.
- Recommended for children and adults 6+ months.
- Rub in small amounts on wrists, temples, & feet to bring beautiful dreams and a beautiful night's sleep.
- Organic ingredients of: coconut oil, beeswax, lanolin, castor oil, lavender oil, lanolin alcohol, carnauba wax, sandalwood oil, cedarwood oil, wild crafted murunga (kakadu plum), magnesium chloride, bach flower remedies: white chestnut, clematis, cherry plum, rock rose, love & hugs.
- Free from synthetic chemicals and petroleum.
Consider using the Sleepy Head Balm with other great sleep products like
- Homedics White Noise Machine
- Sound Spa Lullaby and Night Light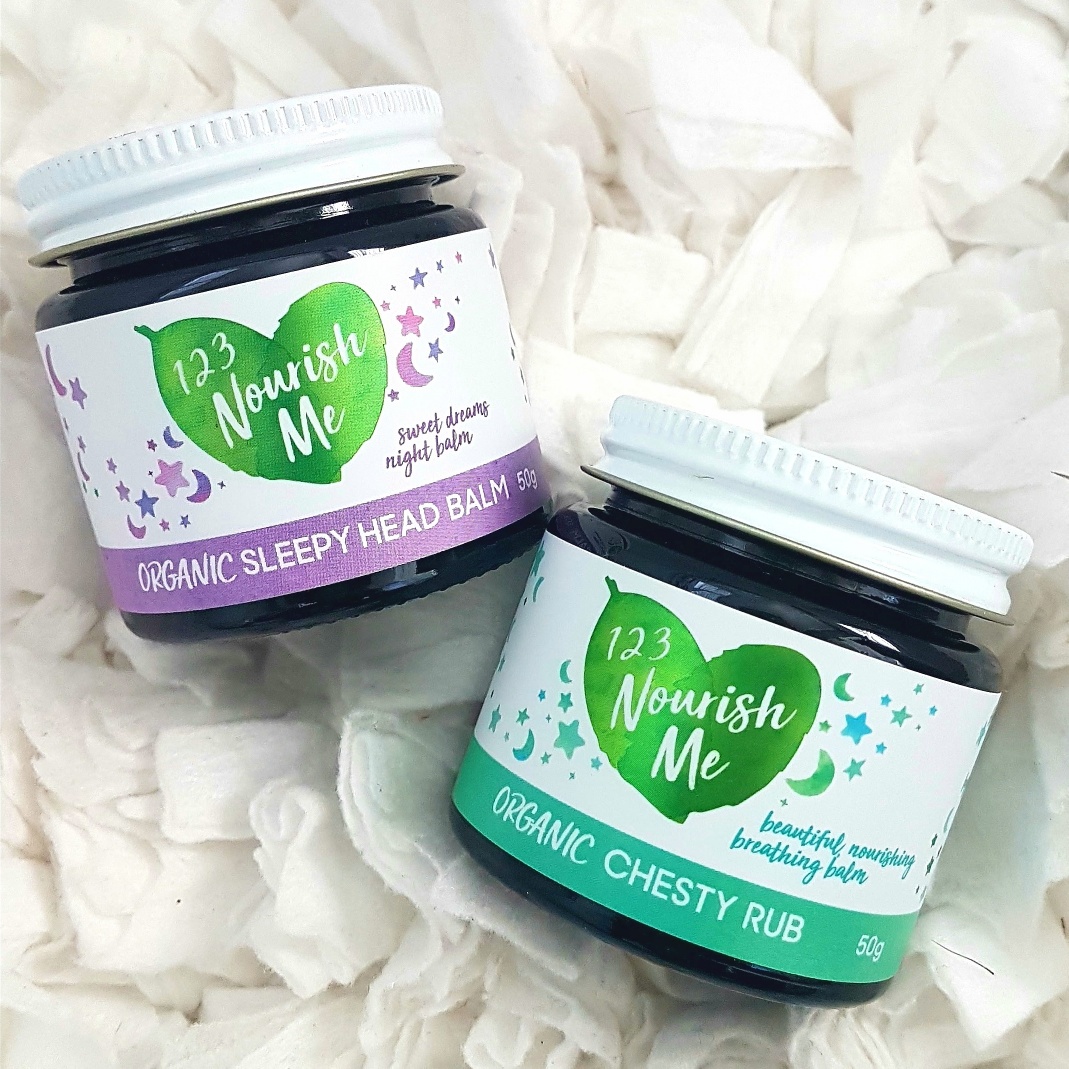 _____________________________________________________________________
We love to support community projects.
$1 from your order helps us partner with Little Rockers Radio
____________________________________________________________________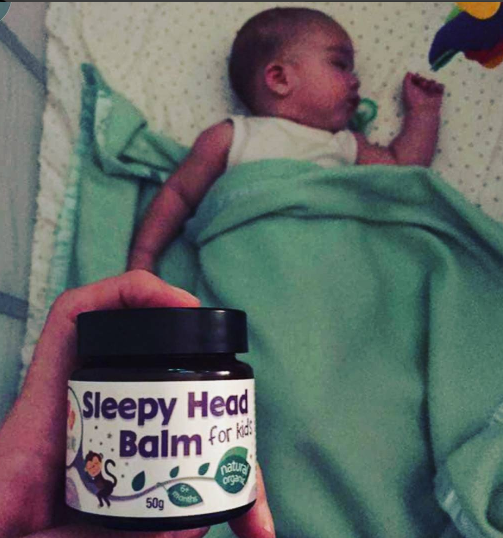 The Gift of Good Sleep:
Thank you for understanding that this balm is not a "magic overnight fix" for sleep issues.
Our customers LOVE our sleepy head balm but we can't guarantee results as every child has different sleep issues. There are so many factors that contribute to sleep problems and for further guidance and serious sleep concerns we recommend you consult your healthcare professional or doctor.
Like any positive sleep ritual, it requires commitment and consistency. But the long term benefits will be worth it.
Whatever stage of childhood your family is in, our range of Sleep Products can help.
Children of all ages need good sleep, full stop.
Babies and children have better brain function, better mood and better physical capability if they have had sufficient rest.
Parents also need good sleep, if they are to positively attend to all that is required for a happy family life.

Postage and Handling:
Your Sleepy Head Balm will be wrapped with love and lodged with Australia Post or Sendle.com Couriers on the same business day (if ordered before 10am), or by the next business day, GUARANTEED.
Standard delivery $7.50 Express Post $10. Free shipping for orders over $150.
Same day local pick up from Brisbane.
Our Business - Your Confidence:
Customers trust their purchase from us.
We value each and every sale, by offering outstanding customer service, fast dispatch, and a truly brilliant product.
Disclaimer: We are not doctors or healthcare professionals or aromatherapists. Our products are offered for sale with general use guidelines provided by the manufacturer. Should any sensitivity to our products occur, please discontinue use. Our products are not intended to diagnose, treat, and/or take the place of medical treatment prescribed by a doctor or medical professional.
This product is a gentle balm designed to encourage relaxation, but is not a guaranteed magic fix for sleep issues and disturbances. It may not work for every child and all customers, due to there being so many reasons for sleep and health issues. For serious sleep and health issues we recommend a medical specialist.
snottynoses.com.au is a proud member of the AusMumpreneur Network
Availability:
IN STOCK: Standard Delivery $7.50 Express Post $10 Free delivery for orders over $150. Free local pick up in Brisbane