HUSH Success - The Sleep Aid Gaining A Cult Following In Australia
Since launching in February 2022, Hush Vaporiser has taken Australia by storm, with 100s of happy families reporting gradual and sustained improvements in the sleep patterns of their little ones.
Many parents are coming back to buy another one for their own rooms, as they are so impressed with the combination of sound, light, aromatherapy and purified mist features.
We also invite you to join our Private Facebook Group here, where you can chat and ask questions of other parents who are finding the best sleep and sniffle solutions for their little ones.
Here are some of the testimonials we have received...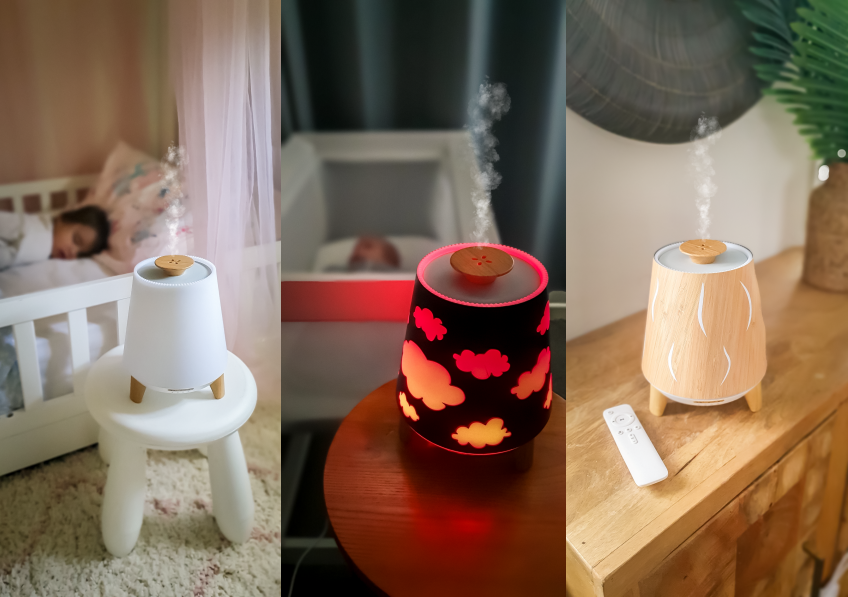 "It's amazing and helps get my baby sleep and I love the smell of the Essential Oil"
- Taylar
"This product has helped so much with getting my 2 year old son to sleep! I would have to hold him and get him to sleep. Now he just gets into his bed and puts himself to sleep. Thank you so much!"
- Emily
"Does exactly what it says!! Lights are great and you can set it on a specific colour. Mist function completely silent. Rain white noise is my favourite. Love that you can use each function individually, so it can just be a light or white noise, you don't always need the mist on."
- Kirsten
Have you seen our quick Video Guide? Check out Snotty Boss Laura, as she gives a quick insight into the creation of HUSH and the unique benefits of using this machine 365 days and nights a year....
With our exclusive 60 day satisfaction guarantee, we can't wait to bring better sleep to your whole family. Read more testimonials and watch the full video outlining all of the features, by clicking this button.
For more information on Child and Teen Sleep, read the Regis College Blog